There has been a trend in the real estate industry for the past few years. This trend is gaining traction and will only continue to get more prominent in the coming years.
What is this trend?
It's starting and investing in your podcast.
This trend presents an excellent opportunity for real estate professionals to develop a powerful personal brand and grow their business. Starting a podcast on YouTube is easier than ever.
Knowing how to start a podcast on YouTube is a great way to reach an audience you may not have gotten otherwise. With the right strategy, you can help them learn about your business and find out about your location. Here are a few reasons to use YouTube for podcast creation and how to get started.
How to Start a Podcast on YouTube
We live in digital times. How we do everything is changing right before our eyes. Gone are the days of writing a letter to a single person and having them open it. Now, we communicate with millions of people through our phones.
This technological evolution is one of the reasons why podcasting is proliferating. If you have a podcast idea, you can start one in no time. Here are the steps on how to create a podcast on YouTube. Remember that you may need all the help you can get along the line.
Know Your Audience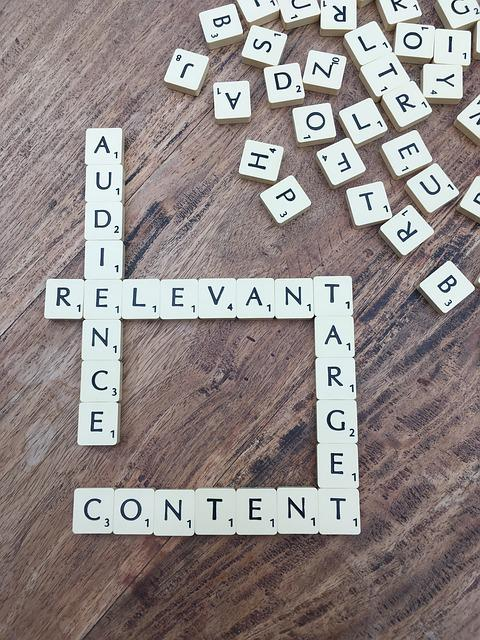 Know your target audience first, as this is where it all starts. Different audiences have different needs and, as such, other demands.
Real estate investors will need to concentrate on their ideal clients. Create a podcast for buyers, sellers, and even new agents, brokers, or investors who want to get shown the ropes.
What problems do they face? What knowledge might facilitate their work? These are some things that will determine the foundation of your YouTube podcast.
Decide on a Podcast Title
Getting your podcast's name right is crucial. In this instance, it shouldn't be too hard since you already know your target audience.
What kind of content on real estate investment would interest an investor or broker? That should guide you when choosing a name. Using something striking and captivating will be even better for you.
Knowing your target audience and deciding on a name is first. Afterward, you work on the following steps. You may need to
Create videos from your audio files (you'll need cover art for this)
Show a podcast over your webcam
Record your performance using external cameras (you may need video gear)
Use recorded screenshots for your show
Sadly, you cannot directly upload MP3s to YouTube. You must convert your audio files to MP4s because the video site needs video files. 
The implication is that there must be a video component to be able to post a podcast on YouTube. Simple static images are acceptable, but there must be background playing content.
Create a Video from Your Audio files
The most straightforward strategy is this one. Start here if you want to upload your podcast to YouTube as quickly as possible. Turn your audio file into a video and add a static image to the background to finish the project. That's where cover art comes in.
A podcast on a YouTube channel needs to have a distinct visual brand of you're converting audio to video.
You can establish a visual identity of your podcast by starting with the cover art. Beyond being on YouTube, podcast directories should also host the cover image.
Converting audio to video isn't ideal for launching a YouTube podcast, and some listeners might not stick around to hear everything you have to say. However, it can help you get the exposure you need.
The easy fix is to give your video more time and attention by animating it and making visually appealing slides to go along with certain parts of your episode.
Show a Podcast Over Your Webcam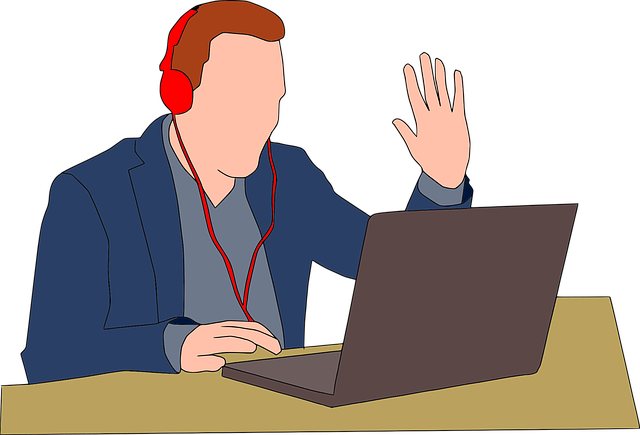 Presenting your podcast on your webcam is a step further into how to start a podcast on YouTube. This option allows you to make a real video without spending money on equipment. It is ideal for testing out your YouTube podcast.
There is no complex setup needed for this option. Use the built-in webcam on your computer and connect your microphone to it.
You can record your voice using Squadcast, QuickTime, or Zoom. It is simple to record and requires little to no editing afterward.
Alternatively, you can use a vlog-style edit to cut any temporary errors and piece the entire thing together. Consider using Lightworks for simple pre-installed audio and video effects.
Use External Cameras
External cameras are excellent for in-person conversations with a co-host or solo podcasters since they produce a higher-quality video than a webcam.
Simple equipment is all you need for this. You can achieve a high-quality recording with only your smartphone. Still, you will also need an attachable tripod to keep the video stable.
However, you may need more professional gear. We advise using one of these industry-leading podcast microphones for either of these recording configurations.
There's no need for a complicated set behind you either. You can proceed after making the area in the frame presentable. However, using this setup means you will need to record the entire production simultaneously.
Since there won't be any post-production editing, you must get it right on the first try.
Use Recorded Screenshots
Most podcasters who use screenshots record each episode in a single take. This method requires more planning but requires little to no tweaking in the end.
Set the software you use to do your podcast interviews, such as SquadCast or Zoom, to record both the audio and the video. To publish a podcast on YouTube, you'll end up with a split-screen video.
Editing and Preparing Your Podcast for Publication
Post-production begins after your podcast episode has been recorded. Even though many YouTube podcasters don't edit their podcast recordings, they still need to prepare the material for the final product.
You can pick from several formats by using your chosen video editing software. The different designs for YouTube podcasts include:
Full-length videos
Publishing the complete video is your first and most straightforward option. But to do this, you must make the video visually appealing.
Most people have a short interest span, so you must develop strategies to maintain their interest for a long time.
Micro-Videos
The alternative is to shorten your podcast into three to ten-minute highlight videos. Though it's not as crucial as full-length videos, you should still spice things up with aesthetics to keep your audience glued.
However, it's easier to maintain your audience since they'll be getting little doses of information they need.
Integrated Clips
Finally, you could create a compilation video using snippets from a few different videos. This option works if you have several guest videos discussing a single subject.
Compilation videos also frequently feature multiple speakers and all-relevant content, which makes them more attractive.
Uploading Your Video to YouTube
To run a YouTube podcast, you need a YouTube account. Where you don't have one already, you can use the account associated with your business or create a new channel for your podcast.
Select Your Channel from the drop-down option to post your video to your individual YouTube account.
To make your episode easier for viewers to follow, try to create the most outstanding title possible that includes pertinent keywords and chapter markers with timestamps.
Ensure you spend time optimizing your video before publishing.
Regardless of what you decide to do, make sure you have the MP4 version of your edited video. You can select the video you want to upload on the channel dashboard.
Choose a YouTube Video Format
YouTube podcasters can post their work to YouTube using a few different video formats. Your decision will rely on your marketing objectives and how much time and effort you are willing to devote to additional editing and organization.
YouTube supports the following video formats.
AVI
CineForm
DNxHR
FLV
HEVC (h265)
MOV
MPEG-PS
MPEG-1
MPEG-2
MPEG4
MPG
MP4
ProRes
WebM
WMV
3GPP
Expanding Your Market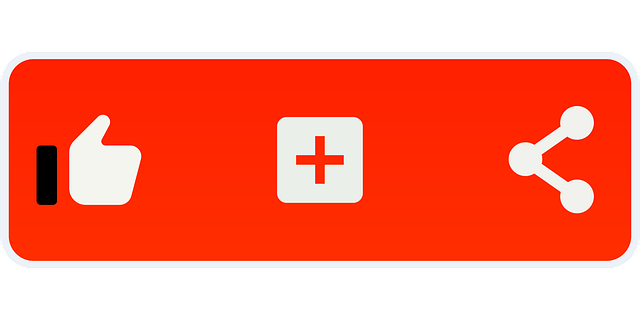 YouTube is a powerful tool to get your message out as a real estate investor or broker.
Growing your audience on YouTube is essential, but it can be time-consuming and challenging to do on your own.
Luckily, some things can help you get the most out of your YouTube channel.
Optimizing Your Content
You can use YouTube's SEO advantages by selecting themes based on popular keywords associated with your topic.
You can use SEO tools to uncover popular keywords for the subjects you'll be discussing.
Video optimization aims to make the video more engaging and accessible. You can use the tips below to review your videos:
Create an intriguing heading that's 70 characters or less
Create a thumbnail that's four words or less to grab your audience's attention
Use appropriate hashtags to create an optimized description.
Use timestamps in the description to highlight significant discussion points.
Make a closing screen that links to other videos.
Consistency
Consistency is one of the most accessible and underutilized strategies for expanding your market. The most excellent way to stand out from the crowd is to grow your following.
With thousands of podcasts on YouTube, you will need to go at it for several months to see tangible results. Being consistent and reliable provides you an advantage over countless other podcasts.
Publicize Your Podcast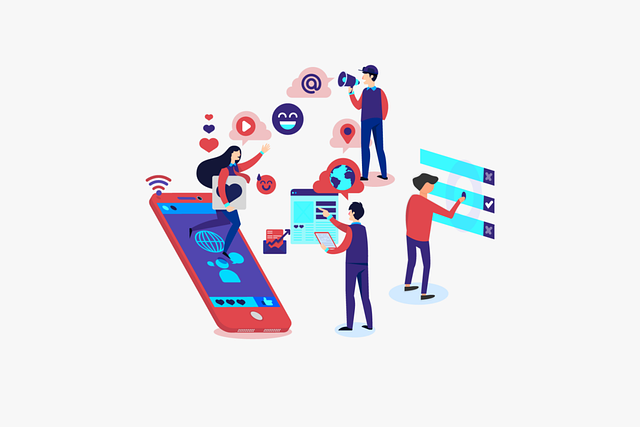 Not all of your traffic should come from organic SEO. It's still crucial to make every effort to draw attention to your video. These are tips to help you promote your podcast:
Use social media to publish a notice and share short videos.
Incorporate the videos into your webpage
Show a few episodes' worths of highlights.
Send out an email campaign featuring an episode preview.
Use guest appearances (famous people in the specific field).
Introduce the guest's appearance briefly ahead of the next episode.
Based on your interviews, write blogs. Incorporate the videos into your blog postings.
Collaboration with Other Podcasts
Bringing guests to your show is excellent for boosting your audience and reach. Investigate additional podcasts that your listeners might find interesting. Offer to appear on their podcast in exchange for allowing their hosts to appear as guests on your show.
You Can Monetize Your Podcast
The same methods for audio podcasts also work for YouTube podcasts to generate revenue. The promotion of products is primarily through sponsorships, advertising, and donations.
Thanks to the popularity of podcasts, product marketing is more successful than conventional advertising. You can send podcast listeners to a landing page so they may learn more about your items when you are marketing them.
For instance, using Invested Talent to run your business makes building digital channels for your business simple.
Conclusion
Finding out how to start a podcast on YouTube is one of the best things you can do for your business. Many people who listen to podcasts prefer to use YouTube. It is one of the most popular platforms in the world today for videos and podcasts.
Some people may stop seeking your content on other podcasting platforms if they can't find it on YouTube. Using YouTube will give you a platform to reach a wider audience and make people consider your content more authentic.
Over time, a few simple steps can help you build a solid real estate investment portfolio. Making smart investments in real estate is a great way to make money, and YouTube is a powerful tool that can help you.
The Invested Talent can help you make the right moves using YouTube. We will help you create a plan that fits your budget, build a strong network, and make the most of your investment.